When I started this blog in August, I had two things in mind. The first thing I wanted was to get a post featured in BBC WIldlife Magazine. In October I managed that one and was super chuffed. As a teacher, which is my day job, you don't get a lot of recognition for the work that you do, so to be recognised for something that I'm passionate about by a magazine I subscribe to felt really good.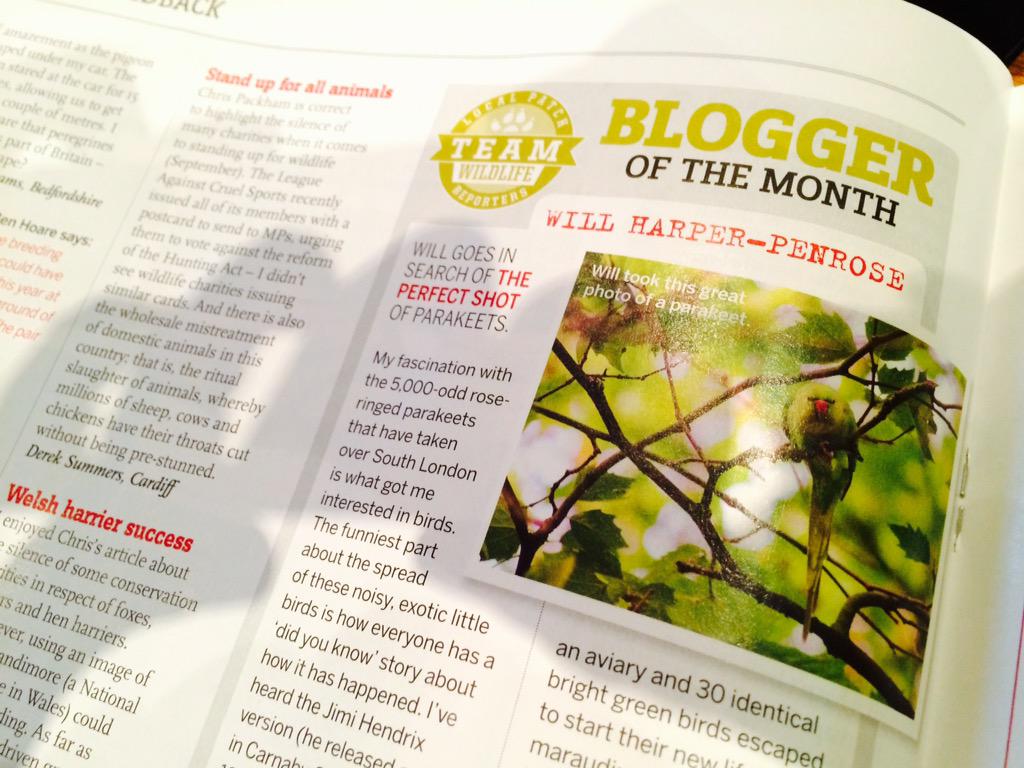 My second goal was to get something featured on BBC's Autumnwatch. Really, what I wanted to was to film an epic battle between two rutting stags. I spent a day down in Richmond, but only came away with some bellowing! I decided that if I was going to get something on there, it would have to be something that they actually wanted for their show! This year they have really jumped on the social media so I thought I'd make a short video of one of my favourite spots to watch birds and other wildlife. I was fortunate enough for someone to see it and they stuck it on their extra show this lunchtime.
http://www.bbc.co.uk/iplayer/episode/b06p5b6z/autumnwatch-extra-2015-8-lunch-04112015
I absolutely love writing this blog. The best part about blogging is being part of an amazing online community of naturalists. I am a firm believer that the naturalist community is the finest in the world. I don't know what to aim for next… perhaps I can find something to blog about that is worthy of a full article somewhere, who knows.